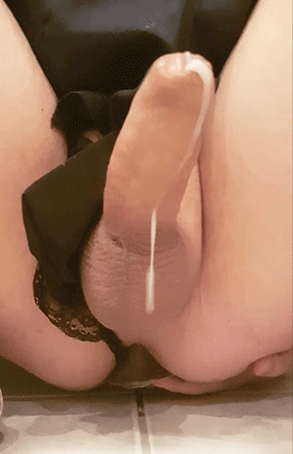 This is my first story ever in the erotic category. I have been an avid Literotica reader for almost 5 years now. I have admired the stories here for so long and really wondered how all of the vivid minds here do it.
So a few years ago I decided to try to write a story, mostly to battle my introvert-ism. So here is the extroverted hunk I have always wanted to be. Meet Mic and the first adventure I wrote for him.
*****
My hometown
I had survived a seemingly fatal car accident with only a scratch. A year later I also survived a terrible disease that had me hospitalized for almost 6 months. I was on the top of the world and I was hating life. I felt invincible, but really wanted to get hurt by someone, to feel real. People were pampering me because of what I had been through. It's funny what you can get away with when people feel sorry for you. I also noticed that I was getting a lot of almost motherly attention from girls. I could wrap most of them around my finger, if they knew my story.
I was working as a roadie and a lighting tech for a few bands in a few years ago. I would travel around the country and put up concerts. No famous bands, but locally adored and that was a plus for getting some tail. My nickname is also something that haunts me as I am called Mic, but I am mostly a lighting tech.
One day a tour manager for one of the bands calls me and asks me to come into the office when I could. I was curious about what was happening. I didn't know of any discrepancies that I had done on the job, so why was I getting fired? Or was I not getting fired… or was I. I pondered what was happening for the rest of the day and showed up as soon as I could the next morning. No need to delay the firing squad.
The manager was all nice and stuff, told me right of the bat that I was not getting fired. He needed me to do something for him. I was all ears.
"I need you to do something for me. Are you OK with traveling and working abroad for a few days?", he asked.
"Of course, always up for an adventure. What is the gig?"
"Well, my girlfriends' band has a gig at a small venue in Stockholm. I understand you speak one of the Nordic languages and I thought of you for the job of going with them. " He was married but kept this girl on the side.
"Why is Eric not going?" The regular guy that toured with them.
"He was fired. He messed with the merchandise." We don't handle the merchandise, he had done something really wrong.
"I will go. When is it?"
He explained how the gig would go down. I would fly out the day before and be on site at 09:00 in the morning. The load in was at 09:30 and I had the local crew to help me. The sound system was fixed and they had a minimal lighting rig that I could use. The budget was small and not much equipment to put up. I had two hours to put up the extra lights and focus the rest. Then we would set up the backline. The band would arrive on site at 14:00 and sound check. The hall would be dark from 16:00 to 19:00 for programming the lights. The show was at 21:00. Easy peasy. Not much for me to do now but wait for the travel itinerary.
It came, the itinerary, and it was horrible. I would have to be at the airport at 06:00 the day before the gig. I had to wait 1.5 hours before my flight and take a 2.5-hour flight to Copenhagen. There I had a 6-hour layover for a 45-minute flight from Copenhagen to Stockholm. Damn budget cuts. There was a direct flight from my country to Stockholm, but no, too expensive. I was not looking forward to a long ass travel day.
I mentioned earlier that I was on a self-destructive path and thought I could do anything I wanted. I started to think about what I could do in Stockholm during the evening. I have a few friends living there and it would be fun to kick it with them. I also have a few friends in Copenhagen and I would get the chance to go get a coffee at Café Europa (I love it). Ok, this could be fun. But me being me, I also thought; Who can I fuck?
Maybe I can set it up so I can go to Copenhagen, fuck somebody, and then again in Stockholm during the evening. Two different countries and two different girls. I thought about this a lot and started to plan, because I could.
Being the "sweet" guy that I am, I never treat an ex or a potential ex in a bad way. I never badmouth or belittle the ladies in my life to others. So, most of them are still involved in my life. We also share many friends or hang at the same places so they are hard to get rid of actually. I had an ex named Isabella, that moved to Stockholm a few years earlier. We dated for a couple of months when we were teenagers, but we never slept together. She was afraid and I wasn't pushy enough (she told me that later), so she would be a nice one to conquer. She was at the university studying something. I Myspace-d her and we quickly reconnected over MSN Messenger. Isabella was single and happy. After a week of talking, I casually entered güvenilir bahis that I was actually coming to Stockholm. She was so happy and told me she would meet me and show me the city. SCORE!
Copenhagen was a different story. I spent week chatting up a couple of former dates there, but all were in a relationship, although one of them said her boyfriend was out of town, but I didn't want to do that. Everything was lost and I only had a week and a half to find someone. I could always go to Istegade and find a sex-worker if nothing happened. But that was not a challenge. I needed a challenge. One of my friends mentioned that Carla, the don't stick your dick in crazy ex, had moved to Copenhagen the year before. Carla was bat shit crazy. When we dated she used to camp outside my apartment waiting for me, took pictures of me sleeping, followed me to concerts and stood in the corner "protecting" me from other girls during the shows. She was a hard case to shake and one of the relationships that did not end in a good way. Would I open that can of worms again? Hell yeah.
Found her online, made up a lame excuse that I did not like how we ended, had her eating out of my palm in a few days, mentioned my trip, she mentioned that she lived in Copenhagen. I said I had a few hours to spend, she was open to doing something. This could be fun.
The first part
It is customary I presume, that one shall describe themselves before proceeding to the dirty bits. I am Mic and I am 185 cm (6.1) tall and probably weighed about 75 kg (165 pounds) at the time. I am lean and fit, dark hair and blue eyes and a light tanned skin. I am packing an 18 cm (just over 7 inches) uncut cock and it is fairly thick also.
The days before my voyage of conquests were hard. I had skipped masturbating for 5 days before the trip. I wanted to have some unspent energy for the day to come. I was horny and in a foul mood. I had to attend an art-opening a friend of mine had the evening before my trip. His parties were a total bore for the most part. Nice people but most were very much full of themselves.
I had contemplated the possibility of maybe picking up a girl that night. I needed sleep before the lame ass travel day and I did not want to leave anybody in my apartment when I had to go to the airport. God knows what could happen. So, I went to the party with a fake smile and a cock ready to rip my pants if someone said the right thing to me.
This party was actually quite fun. My friends' newest pieces had a lot of sex about them. He actually had made a mold of his wife's genital area and had it on display. He had opened the vulva and had a flower sticking out of it. The asshole had a brown pipe sticking out with an inscription on it. I can't remember what it said, but it was in the likes of vaginas give life but the ass is the first thing we see. Very artsy. My friends' wife really enjoyed the attention she got because of that piece. She also told everyone that wanted, or didn't want to know, that she was not wearing panties. I swear I saw her coming out of the toilet at least two times that evening with someone other than her husband.
I was about to head out when I saw a girl I used to date. Beta was a very special girl. She was a bit thick, not fat, DD breasts and an ass you could slap and it would jiggle. 164 cm tall and around 24 years old. She was very cute also. The other thing about Beta was that she wanted to be a slut and said she could not get enough sex. The slut thing was a problem, because she had this thing about numbers, preferably the number of guys she had slept with. I had picked her up about 2 years ago, at a concert. I was number 4, which she proudly told me the next day. We would hook up occasionally over the next year and very slutty dirty things where involved. Many times, I would ask her how many men she had slept with. She was still at four guys when we stopped seeing each other. She told me she did not want to sleep with too many people before she met the one she would marry. A cute thing to try to uphold. I mentioned once that she did not have to count girls if she wanted. The question that most people would ask is; How many guys have you slept with? She took it literally and I like to think that is why we stopped hooking up. The funny thing is that we have dated the same girls, me and her.
We had a nice conversation that night me and Beta. We discussed everything but ourselves. I had set an alarm on my mobile for when I had to go home to sleep to be ready for the next day. When it rang, I excused myself to Beta, told her what I had in store the next day and said goodbye. But as I was walking away I just had to ask her.
"Beta, how many guys now?" as I turned around again with a Cheshire grin.
She smiled and held up five fingers. I of course asked her how many girls she had banged? She held up her middle finger, sporting a big smile. I arrived home wishing I that Beta was with me with me. There was nothing türkçe bahis to do know except to go to sleep, which I did. The alarm rudely screamed at me at 4:00 in the morning, or so I thought. It did not turn off when I hit it. I was sleep drunk and tired, the alarm kept buzzing. I stood up and finally realized that the doorbell was ringing. The clock was 3:30 in the morning. I went to the front door and opened it. There she was, Beta, looking at me like a predator watching a pray. She asked me straight up, without saying hello or anything.
"Do you want to fuck?"
I was dumbstruck. "What?"
"You heard me!"
As I was still dumbstruck and failing to put the words hell and yeah out of my mouth, she had reached into her pocket and pulled out a pink thong.
I swear I left the ground for a bit, as my cock sprang upwards. She took the thong between her thumbs. Then she wrapped them around the back my neck and pulled me towards her for a kiss. I pulled her in, closed the door and started to undress her as we made our way into the living room. I started with her coat, then ran the zipper down on her dress and slipped it down, unclasped her bra and spent a few seconds looking at her gravity neutral DD breasts. I had forgotten about how beautiful they are. Big nipples with a small areola surrounding them, perfectly shaped. I started to suck on them while she started to take off her pantyhose. She sat down on my sofa and I reluctantly took my mouth and hands off her breasts. I helped her with her pantyhose in the most erotic way a man can do it. I yanked them off her, hitting a lamp in the process and threw them on the floor. She sat up and pulled my boxers off.
She smiled a little and made me think she was going to give me a blowjob, a thing she did not like to do while we were hooking up. I closed my eyes and tilted my head back while I anticipated the heavenly feel of lips around my super hard cock. I felt her hand wrap around the base as the other hand gently pulled on my balls. I had shaved everything off the day before so it was extra smooth and looked even bigger than it was. I felt her hand cupping the balls and gently massage them. I could feel the pre-cum make its way out of my cock and form on the tip. She then took her index and forefinger and made a circle around the top of the ball sack. The circle began shrink and she began to pull downwards. It hurt a little at the beginning, and then very much. I had no choice but to follow downwards and soon I was on my knees.
I opened my eyes while going down and looked at her. She had the evilest grin I have ever seen in my short life. She let go of the base of my cock and put her hand on the back of my head and whispered so softly.
"You first fucker."
Then she pulled my head down to her cunt. I went to town on it, licking from bottom to top a few times before attacking her clit. It was so wet and slippery that I could put three fingers in her without any real foreplay. I considered making myself cum so I could maybe last longer than 60 seconds fucking her, but she had taken my other hand and put it on her left breast and told me to pull her nipple hard. I was down on her for almost 20 minutes and made her cum a few times before my knees started to hurt, being on the wooden floor for that long. I stood up, ready to lift her up higher on the couch and attack her pussy again, but she stopped me, pulled me to the side and pushed me onto the couch.
My dick had shrunken and laid flaccid on my stomach at that time. She bent over me and took it in her hand and started to tuck on it.
"Do you want me to suck your cock?"
I nodded my head as fast as I could as my cock was rapidly growing. She took the pink thong that was next to us on the couch and put it in my mouth. She put her head a few centimeters over the crown of my member and spit on it. She rubbed the spit on the head and opened her mouth as she lowered herself. She tilted her head slightly up and looked me directly in my eyes, my blue puppy eyes that were so wishing that she would finally give me the fellatio that I had always wanted. She put out her tongue and almost licked the tip, but she stopped, stood up and sat back down on my cock. She impaled herself and took it all in at once. The pain and the pleasure was almost too much to bare for me and her and she let out a scream when she bottomed out. She stared into my eyes and started to raise and lower her pussy at a slow pace. I am not used to be the sub in bed and was starting to get a little angry at her for playing with me in such a way. I started to thrust into her at the same rhythm as she was fucking me. I started to fasten the pace a little and she stopped moving. I put my hands on her breasts and pinched her nipples as hard as I dared. She seemed to love it and she moaned and closed her eyes. I fucked faster and faster and noticed that I was cock was numbing down so I knew I could get her off at least once before I planned güvenilir bahis siteleri to spill my cum into her.
It was getting a bit hard to maintain oxygen levels with the thong in my mouth so I spit it out. She noticed it and took it up, spread it open and licked the inside soft triangle that covers the mound. She seemed to get off on it and soon started to cum. She came again just 20 seconds later and yelled at me not to stop. I was nearing my point of no return and told her I was going to cum soon. She pleaded me to hold off for a bit and then rolled her eyes back as she came again. She fell on top of me and my dick slipped out of her. I let her rest for a bit as I rubbed my cock against her folds to keep my cock hard. I was not finished yet with her. I told her I was going to pick her up and lay her on her back and fuck her until I came. To my surprise, she stood up and in a haste, bent down and took my cock in her mouth and gave me an awesome blowjob, for about 6 seconds. I came so hard that I could not even warn her that I was coming. I must have emptied about a liter of cum in her mouth, but she just kept sucking and sucking. I asked her to stop when it started to hurt. She stood up and collapsed beside me on the couch. We kind of stared into space for a few minutes and all of a sudden, she started to laugh.
"God, I have missed cock, especially yours."
I smiled.
"I have this bad ringing in my ears," she said.
I had noticed the ringing also.
"AHHH SHIT. The alarm clock. What time is it?"
The clock was almost 4:30 and I only had 30 minutes to get ready and get to the train station. I jumped in the shower, dried off and was ready to go in 15 minutes. She was dressed and ready when I came out which surprised me.
"You can stay, take a shower and sleep here if you want!"
"No babe, it's all right. I want to get home to my own bed. I am all fucked out and just plan to watch a video and relax today."
I noticed the pink thong still on my couch.
"Your thong is still there," I said smiling. "A souvenir for me perhaps?"
"Well, you can return them to the girl in 4C if you want to, I took them after I fucked her earlier tonight, but she did nothing for me so I came here."
Damn! We kissed and hugged and parted ways, as I partly ran to the train station, barely catching my train.
Copenhagen
The stewardess had to wake me up when I landed at Kastrup Airport. I really think I had fallen asleep about 3 seconds after I sat down, I was that destroyed after Beta and the lack of sleep the previous night.
I gathered my stuff and walked out of the green "Nothing to declare" door and into the terminal. I had not seen Carla recently so I didn't know if she looked the same still. I gawked all over the place looking for her. I then heard a familiar voice call my name, but still I did not see her. All of a sudden there was a figure before me. I do want to tell you that she was the most beautiful sight that a man has ever seen, but she was not. Dressed in baggy clothes, hair frayed, no makeup and there was something really off with her. We hugged and expressed our kindliest of greetings. What had I gotten into!
She had borrowed a car from a friend so off we went, the problem was I did not know where she was taking me. I wanted to go downtown but we were not going towards the city central. Instead she was taking me to one of the suburbs. We had made friendly chitchat up to that moment, but I just had to ask her where we were going.
"Just a quick stop at my place, then we can take the train downtown. If you want."
"If I want?"
"Yes."
She battered her eyes a little, but this girl was not doing anything for me. I wondered what would happen. And how I could get out of it!
When we arrived at her dorm, which consisted of a long hall with a big central kitchen and about 10 individual rooms that each had a bathroom. She rushed me to the kitchen, instead of her room. She then introduced me to a couple of her girlfriends who also shared the dorm and excused herself for a bit. One of them was cooking something that smelled very good. We talked for a bit, maybe 30 minutes. They were pleasant, but the conversations were a bit forced. One of the girls got a text, smiled and told me that Carla was ready for me… what?
I was ushered to her room and when I knocked, a bombshell opened the door and greeted me with a glass of wine. It was Carla, but she had really outdone herself. No baggy clothes, just a small black dress, hair done and makeup minimal but nice. Carla was 23 years old, about 172cm, 52kg and B/C boobs.
She invited me in and I got a good look at the place. A small hallway with two doors, the one to the right was a nice-looking bathroom, and the one in front was decent sized bed room with a double bed and a table in the middle of the room and two chairs opposite each other. The table had lit candles on it, two plates with cutlery by their side, and a bottle of red wine.
Carla smiled and asked me if I liked it? I did but was a little confused. Then the two girls from the kitchen appeared in the doorway carrying food. Nice. I was famished.