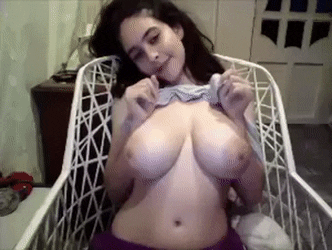 "Lisa, is this what you really want?" I asked. "I'm not tryin' to talk you outta anything, 'cause I really, really want you. If you want me, you've got me. But we can't just have sex and pretend that we're still a father and daughter. If we have sex, I want a relationship; I want the whole thing. I wanna have a girl that I call my girlfriend. I wanna have somebody who can't wait for me to come home. I wanna have somebody who loves me as much as I love her."
"Daddy, that's what I want, too," she quickly replied.
"But, honey, you're only 18 and I'm 40 years old. You've got friends who you hang out with and you wanna have a boyfriend who you can invite along when you do stuff with your friends and I don't think I'd fit in very well in those kinda things. . . . It's not that I don't want ya, 'cause I do, but I don't want you to regret this three days or three weeks or three months from now."
"I get what you're sayin', Daddy, but I've thought about it. I can't promise you that we'll be together for the rest of our lives, 'cause who can make promises like that and really mean it? Look what happened to you and Mom. But I know that I wanna be the one you come home to at night and I wanna feel your arms around me when I go to sleep and I want you to make me feel like a woman!"
"Oh, honey, you are such a beautiful woman and there are so many guys out there who would love to have a chance with you. I don't want you to settle for second best," I replied.
"Daddy, you are NOT second best. Daddy . . . you know, I've never been all the way with a guy. I know it sounds weird but guys my age are so stupid and . . . the ones who aren't stupid don't seem to be interested. Maybe it's my little boobs, but . . . well, I can feel the way that your body is reactin' to me, and . . . it feels like you want me. I want you to be my first, and I hope that you'll be my last."
"Don't you think you should think about it overnight?" I asked rhetorically. I know, you probably think this was a lame thing to say. After all, here's a really hot, petite teenage girl naked in my bed, asking me to take her virginity, and I'm telling her to think about it. If she hadn't been my step-daughter, I would have already been pounding her sweet teen pussy, but she WAS my step-daughter . . . or, at least, she had been my step-daughter. I had raised this girl, I had proteted her from the evils of the world, and I didn't want to become one of the evils I had warned her about.
"Okay, yeah, I get the idea," she mumbled.
I didn't know what to say to her, how to respond to her, so I just lay there quietly, spooned against her, aware that my boner was pressed against the cheeks of her naked behind. I still had my right hand on her boob and I used it to pull her body back against mine.
After a few seconds, I heard what I thought was a muffled sob and I removed my hand from her boob and move it to her face. I felt a tear on her cheek. Any father reading this story knows what happens when you see your little girl crying.
"What's wrong, honey?" I asked.
She rolled over to her right side so that she was facing me. "I just want to be wanted and ataşehir escort I don't think you really want me!" she cried.
"Oh, honey, I want you so bad you can't imagine! But if we do it, everything'll change. I'd feel awful if we did it and then you decided that it wasn't what you want. Don't you see? Once we do it, there ain't no goin' back."
"Don't YOU see?" she retorted. "I climb into bed naked and offer you my virginity and you're not interested. You probably just want a girl with bigger tits."
"I do want you," I said, "and there is absolutely nothin' wrong with your beautiful, sexy little tits. Yeah, okay, they're small, but I really like 'em just the way they are. Okay, I'll admit it, I could suck on your boobs all night long and I'd be the happiest guy on earth. I love the way they look! Just lookin' at your titties makes my dick hard. And, while we're on that subject . . . you know, I could get all uptight about my dick, 'cause I'm not hung like some porn star. I've only got 5½ inches and I heard that girls all want a guy with a big dick."
"Daddy, I've seen your dick a couple of times and just seein' it made me get wet. So, if my little boobs aren't a problem, and your average size dick isn't a problem," her exasperation was mounting, "and if I want you and you want me, then . . .." As soon as the words had left her lips, she bent forward and placed her lips against mine.
I felt her lips part and then her tongue was pushing against my lips. As soon as I opened my lips, she knew that I wanted her and I knew that this wouldn't stop until I had emptied my seed inside her.
"I'm glad you sleep naked," she said. "You pokin' me with your dick against my butt got me so horny for you!"
"Are you wet?" I asked. I knew the answer but I wanted to hear her say it.
"You made me wet," she answered, "but you could check it for yourself."
I placed my right hand between her legs and felt her dampness as soon as my fingers made contact with her skin. She didn't have any pubic hair and the mental image of seeing her shaved pussy got me even hotter.
I slowly put my middle finger in her pussy. As soon as I had penetrated her, she began to hump my hand as if she couldn't wait to have an orgasm.
"Daddy, I want you to make me cum so bad! I need you so bad!" she panted.
I slid down in the bed so that my head was next to her chest. I kept fingering her pussy while I moved over and placed my lips around her nipple. Her little boobs were the sweetest things I had ever had in my mouth and I could have sucked on them all night long. Her nipples were as hard as pencil erasers; they contrasted sharply with the smooth skin of her young breast. Both of them were taut and firm and the mere sight of her breasts was enough to make me as hard as steel.
"Oh, Daddy, that feels so good!" she moaned. "Don't stop, don't . . . ooh . . . oh, Daddy, I'm so close to cummin' . . . so close . . .."
I began to alternate sucking her nipple into my mouth and then releasing the suction so her nipple started to slide back out. What I was doing was very similar to what a baby would avcılar escort do to suckle at her breast and I understood why some kids were so difficult to wean when they were breastfeeding. Who in their right mind would ever voluntarily give up on this?
I knew she was very close to having an orgasm so I started tracing circles around her nipple with my tongue. At the same time, I removed my finger from her innermost parts and found her clitoris. It was already stiff but it got even harder when I started playing with it.
"Lisa, I wanna make you cum every way a girl can cum. I wanna make you cum with my finger on your clit and in your pussy. I wanna make you cum with my tongue. I wanna make you cum with my dick in your pussy . . . and I wanna cum inside you!" I whispered to her.
"Oh, Daddy . . . oh, Daddy, I'm . . .."
I could feel her body becoming rigid and her breathing becoming quick and shallow. She was moaning, calling my name — not "Ted," but "Daddy." I slid my middle finger back inside her and found her G-spot. As soon as I touched her there, her body began to have spasms of muscular contractions and I could feel her pussy squeezing down on my finger.
"Oh, Daddy!" she moaned loudly. I was glad that no one else was in the house; certainly they would have heard her in the paroxysms of sexual delight.
I stopped my ministrations on her nubile body as I didn't want her to become overwhelmed . . . and I certainly wasn't through with her for the night. Her body gradually relaxed and her breathing was returning to normal.
"Daddy, that was sooooo good," she said. The truth of the statement was quite obvious. "But, we're not done yet, 'cause I want you in me."
"Honey, it might hurt the first time," I warned her.
"Daddy, I busted my hymen about a year ago, playin' with a vibrator, so don't worry about that. Just fuck me!" she pleaded.
I didn't utter a word. I pulled the pillow from under her head so that she was laying flat on the bed, then I got between her legs to enter her in the missionary position.
"Reach down between us and guide me into you," I instructed her.
I didn't need any stimulation to prepare me to perform. I was as hard as I've ever been, knowing that I would be inside Lisa within the next few seconds. She reached for me, gingerly grasped my male member, and pointed me towards her virgin pussy. I lowered myself until the tip of my dick was touching her young, innocent cunt lips.
"Lisa, I love you. You're my daughter but you're a woman and I need to be inside you now," I said. I pushed forward and felt my dick sliding inside her pussy. It was the tightest thing I had ever felt around my dick. Even anal sex with my wife had not been this tight. I slowly slid in until my meat was buried in her love hole and I felt my balls resting against her butt cheeks.
"Daddy, you're all I want," she said as she looked into my eyes. "I wanna feel you cum in me."
"You're still takin' birth control pills, right?" I asked.
"Yeah . . . so don't stop 'til you cum inside me, please."
I began slowly thrusting in and out of avrupa yakası escort her virgin pussy and it felt like a hand, covered in K-Y, trying to hold me tight. With each push into her pussy, I heard her utter a tiny moan. She had not totally come down from her first orgasm because it didn't take her long to get very aroused again.
"Daddy, I want you to cum in my teeny pussy and I wanna feel your chest rub against my little tits. I wanna cum with you . . .."
"I'm so close, baby. So close . . .." I knew that what we were doing was not illegal but hearing this young girl call me "Daddy" while I had my hard dick in her virgin pussy made me feel like a criminal. This felt like the most forbidden, nasty, horrible thing I had ever done in my entire life but I wanted her more than anything else in the entire world. Wild horses couldn't have pulled me off of her vulnerable, naked body until I had filled her forbidden hole with my cum.
"Daddy, I've wanted you for so long! Please . . . cum in me!"
My thrusting got faster and I could hear her breathing become shallow. "Oh, baby, I'm gettin' ready to cum!" I said.
"Me, too," she replied. "Fuck me, fuck me harder!"
I began to slap my body against hers as I rammed my stiff dick into her hungry pussy. I was ready to fill her with my cream and I wanted to hear her cum with my dick buried in her young, tiny cunt.
"Oh, Daddy, I'm cummin'," she said.
I felt her pussy begin to spasm around my dick and that put me over the edge. I felt my seed boiling over and then I erupted. It felt like my body was trying to force too much cum out at once because it was almost painful. I continued to thrust as my first shot of sperm entered her virgin orifice.
"Oh yeah, oh yeah," she moaned as I continued to spurt my seed into her little teen pussy.
I lowered my torso so that my chest was against her and I felt her hard nipples as I continued to thrust in and out of her wet hole.
"Oh, fuck yeah," she said with a sigh as she began to come down from the height of her arousal. "Daddy, that felt sooo good! I hope you wanna do that every day!"
"Oh, girl, you don't know how much I wanna do that with you."
"Can I start sleepin' in here with you every night?" she asked.
"I'm hopin' you will, but if you get in bed naked every night, I might be keepin' you awake," I teased her.
"I'll be gettin' in bed naked every night, thank you, and I'm expectin' you to show me how to keep you happy," she replied.
"Girl, you make me so happy. I just hope I make you as happy as you make me."
I got off of her and lay down on the bed beside her.
"If you roll back over on your left side, like before, I'll put my arms around you and we'll go to sleep that way."
She rolled over and pushed back to snuggle up against me. "Daddy, I'm so happy now. I'm not a little girl anymore. I'm a woman." She sounded contented. "So, Daddy, am I your girlfriend now?"
"Honey, you're still my little girl, but you're also my woman and, yes, you're my girlfriend. And I love you. Not just as a daughter; I love you like a man loves a woman." I put my arms around her and my right hand found its way back to her left breast. I loved the way her little boobs felt in my hands. I felt like the luckiest guy on the planet and I drifted off to sleep with a very satisfied smile on my face.
"I love you, too, Daddy," she whispered as she closed her eyes.