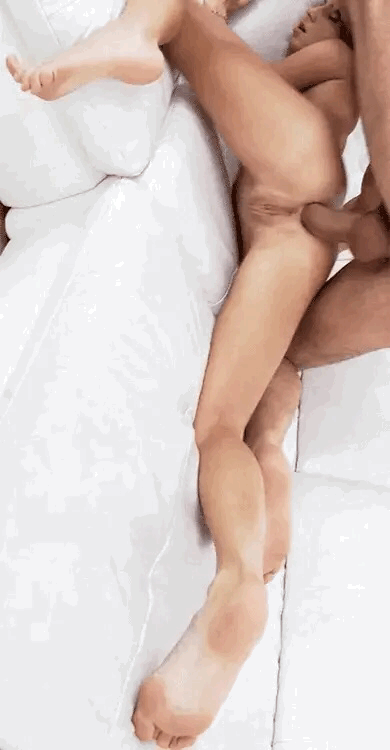 [This story is a sequel to Remote Control, but can be read as a stand alone. Remote Control sets the background, but I have tried to give a brief overview for those who did not read it]
*
After doing up my jeans, wondering how my knees were still supporting me, my orgasm just lingering out of reach I smile as You leave the room, fingering the remote control in my pocket.
The last lecture was almost too much, how on earth do you expect me to cope with another hour of this thing inside me. Of course, you have given me the remote this time, I could easily turn it off and save myself the problem, or I could turn it up and make myself cum right now. But Your instructions were quite clear, I was to leave it on the first speed until the end of my Business Law lecture and then turn it up to speed two as I walk to my room and then I would be free to do as I chose.
Shaking my head I look around and realise that you have taken the slutty school girl outfit I wore to this lecture, meaning I don't have to carry it, but that makes me wonder what else you have planned for me that requited you to keep the outfit and not let me take it back to wash it.
There isn't too much time to dawdle, a quick glance at the clock tells me that we were "revising" for almost an hour and I have to get to the other side of campus in five minutes. Gathering up my bag and books I walk slowly out of the lecture theater, one final glance back reminding myself of what just happened, as if the egg inside my pussy isn't reminder enough.
The seat I sat in for the bedava bahis class seems to be smiling at me, as if it enjoyed my sitting in it while You controlled the bullet from afar. Leaving me shaking with need after I almost fell asleep and You cruelly bought me back to the lecture, then gently rewarded me for raising my hand to ask a question.
The central white board is smeared where I reached out towards in while you smacked my ass with the ruler that still lies on the desk when I got one of your questions wrong during our session after the lecture. It was certainly the most memorable class I have had in a long time.
My head full of thoughts of you I make my way across campus, stopping off at the library very briefly to return a book, and at the coffee machine for my daily caffeine fix. The bullet inside my pussy buzzing away on the low speed is a constant reminder of You but my need to cum is receding slightly, enough to allow me to focus on other things, but I know it wont take much.
Business Law passes without incident, a surprisingly good lecture, the topic coming easily to me as I had already done some of the practice work with You. I know that if You are watching then You will be pleased with the progress I am making in the subject.
Stepping outside of the lecture hall I reach into my pocket for the remote once more, You said I was to turn it up a speed as I walked back to my room. Spinning the dial around I gasp loudly, attracting the attention of several other students. The difference between the two speeds bedava bonus is astounding and within seconds that orgasm is rearing its head again, threatening to engulf me. Walking back to my room seems like an insurmountable task, walking in the tight jeans you picked, will agitate my pussy even more.
Biting my bottom lip and taking a deep breath I start off down the corridor, my fingers skimming the wall, reassuring myself that it will be there for support should I need it. It's a ten minute walk back to my room from this end of campus, surely You knew that? Why are You torturing me this way?
My hand fingers close around the remote, I could just turn it back again, save myself from this torture. But that would be breaking Your rules. My mind is so conflicted. All my thoughts centered on you and my aching, dripping pussy. I wouldn't be surprised if by the time I get back to my room there is a visible wet patch on my jeans.
"Oh god… please…" I mutter as I feel my pussy spasming around the bullet lodged inside me, I don't know how much I can take, my jeans are rubbing against me as well and my knees are starting to shake. My face is flushed, what people watching me must think, I don't know.
Only two flights of stairs to go, clinging onto the handrail, struggling to catch breath, it feels as though the vibrations are getting more powerful, but they can't be. I have the remote. I have control, don't I?
Last flight of stairs.
Taking a deep breath, forcing myself to keep walking, fighting that need to deneme bonusu cum that wants to swallow me whole. It's almost painful, but deliciously so.
Just a few more steps, I can see my door.
So close. So very close.
Reaching into my bag for my keys as I approach my door, frantically scrabbling around, seeking them out. No joy. Where are me keys?
I'm desperate, I know I can't cum until I am inside my room, that was what You said.
Looking up at my door I notice the small blue post-it note over the keyhole.
"You have thirty seconds from reading this note to cum, when the vibe goes off your time is up. Don't waste time wondering. If your time is up you don't get to cum."
How do you know? I immediately start to question, but then realise I have no time. Hastily I drop my bag to the floor, not caring who is watching as I undo my jeans, forcing my hand inside, my fingers reaching my clit and brushing over it, hard, fast little circles, I don't know how long it takes but the vibe is still going.
Almost screaming, but catching myself, biting my lip as I remember where I am. My knees buckle as the orgasm that followed me from class finally hits me, just as the vibrations stop.
I don't care, my heart is pounding, my chest heaving as wave after wave flows through me. Sweet release. I smile, letting my eyes flutter closed for a few moments. Opening them sharply when I hear footsteps approaching.
"Well done." You whisper as You kneel down before me, brushing my hair back from my face. "I'm very pleased."
You grin and pull something out of your back pocket, chuckling as yYou show me an identical remote to the one I have in my pocket.
"Did you notice the vibrations getting stronger?" You ask. "Remember, I will always be in control. Remote or otherwise."