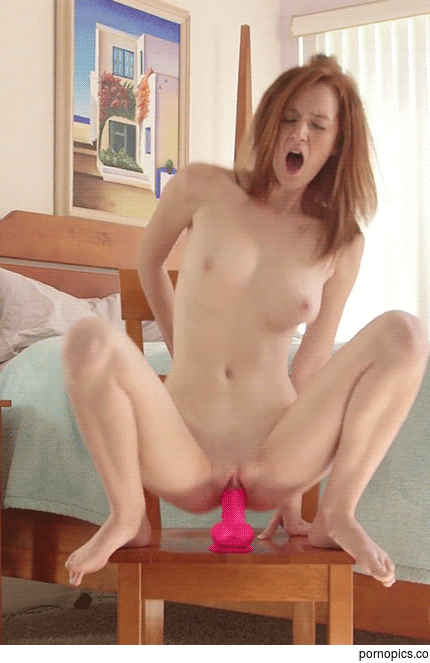 Foggy, I rolled over to hear the phone ring. It was midnight and I did not recognize the number. I came to and answered.
"May I speak with Mr. Polylove? This is officer Jones with the beach town PD", an official voice directed to me.
"Yeah this is him, what is going on?"
He proceeded to tell me my son, who is 17 was in an accident riding down the beach front drive. A drunk driver hit his car head on sending him and his girlfriend to the hospital and both were headed for critical care. I could not say anything except to find out the hospital name and quickly jumped out of bed, woke my wife and we headed out to see him.
The drive was long, I gripped the steering wheel so hard my hands almost melted the vinyl. My wife sobbed in the seat next to me occasionally reacing over to hold hands when we came to a stop which was only a few times.
When we got to the emergency room we were ushered up to the ICU where we found Johnny asleep, swollen, eyelids taped shut with a breathing tube in his mouth and iv's everywhere. Our usher left and a woman came in, tall probably 5'10" with long blonde hair in her late 20's perhaps, who I assumed was Johnny's nurse. She introduced herself, "Hey I am Jenny, I am Johnny's nurse I just paged the doctor to come talk to you about everything. He is in a coma right now that we created by giving him medicine to sleep. His head was hit pretty hard in the accident." She rattled off in about 15 seconds.
We walked over and held Johnny's hand while an older man walked in and introduced himself as a brain doctor. He let us know this would take awhile to know whether Johnny would be functional again and if so months of rehab and work lay ahead. We cried but knew we had to be there. He also asked if we knew where his girlfriend's parents were, she lay in the room next door not as badly injured but on all the same equipment it looked like.
"I am not sure, she has no father and her mother works nights from what I understand. Do you have Johnny's cell phone somewhere I can try to find her." I replied questioning.
"Yes, security probably has it. I wil tell the nurse to try to get it. Get some sleep I will be back in the morning." The older gentlemanly doctor prosposed.
We stayed a few hours before making the decision to go home and gather some things so I could stay at the bedside and my wife could work and visit when she was free. I worked from home so it would be easy for me to set up camp in the hospital room. We told everyone our plan and headed out after some kind words.
It was probably Bostancı Escort 6 AM by the time I returned with my computer and all my gear. and settled down in Johnny's room. As I passed his girlfriend's room, her name is Brittany, I saw a woman at her bedside. This must be her mother. I figured it was time to go introduce myself. They had been going out over a year and we had never met. I stepped out behind the glass door from my son's room across into the next.
"Excuse me, my son is Johnny I believe this is his girlfriend, are you her mother?" I asked as I took inventory as I normally would. She stood 5'7″ or so long reddish hair, not thin but not large either curvy and chubby with ample breasts and wide hips and a nice poochy butt and longer legs. She looked tired as her makeup had long faded but attractive nonetheless.
"Yes, I am Ginger and Gina's mom. I was hoping to meet you all but of course never like this." She said sadly.
"I know I am just glad you are here they were having issues finding you. I am Ben by the way." I reached out my hand. She took it in hers then pulled me in for a hug and started crying. "I am sorry. I know this is hard." I could only get out."
We small talked for a bit about our kids and talked about our plans on staying at the bed for as long as we could while they were in the intensive care unit. I started to head out as she began speaking again.
"Ben, they have a place behind the hospital the burger sling house, I am going to stay there for now. They have meals and a room like small hotel rooms if you find that easier to sleep in or catch a nap. They told me about it last night and got a room." She made sure she got in.
"Thanks, I will probably check that out as I will be here most of the time with my wife Liz, coming in the evenings and maybe some nights." I let her know back.
And that was that I spent the rest of the day talking to doctors and getting a little work done to soothe the worrying I could not stop doing. By the time I looked up I saw it was close to 5 and figure I would walk over to the burger sling house to see if I could see what they had. By the time I figured out how to get there I walked in. Place looked nice like a decent 3 star hotel with a little lobby area leading into a kitchen and rooms which came off that. I asked if they had anything left and was told maybe later in the week but not right now. I left my name and number and was directed over to the kitchen to help myself to some hamburgers they had cooked.
As I entereed in there were a few Anadolu Yakası Escort families sitting about. I felt weird but hadnt eaten much all day so got some bread and a burger and went over to the seating area.
"Ben! Over here", I heard Ginger call out as I turned to the right and saw her standing there, more done up than before. She was cute nice red hair with some curls towards the ends in a tighter shirt and jeans.
"Hey! Fancy seeing you here. How is Gina? Any progress?". I asked as she looked down.
"No just heavily medicated they said they may try to wake her up towards the end of the week. She had a bunch of tests today which I do not understand." She continued.
"Yeah same for Johnny, same old. They did some xrays of his head and things appear to be stable but nothing new." I returned. "Looks like we are in the same boat."
"Hey did you get a room? Seems busy in here." Gina asked.
"No, I will check back tomorrow, will sleep at the hotel. Liz will be up there in an hour or so and then I will probably go to bed after she leaves." I mentioned as a finished eating.
"Well before you go back come see my room it is big, bigger than I need you can sleep there if you want to get away its room 110." She graciously offered.
After we finished we went over to 110 and she was right, there was a queen bed a small couch and a little fridge as well as a nice size TV. It looked like a place you could definitely get things off your mind. "Well, thanks Gina you are generous and I may just take you up on this couch later. I will text you." I left to go meet my wife.
I got back to the hospital and met up with Liz, she was already in the room. By now it was already 8 PM and I was pretty tired. We talked about the day and new test results and just more waiting. We also talked about after this not working as much as we both basically devote ourselves to our computers and financial work day in and day out and it was taking a toll and this was a lesson to slow down and enjoy life. After a couple hours we parted I sat in the uncomfy chair thinking I would fall asleep here when my phone buzzed, it was Ginger.
"Hey set up the couch for you, pillow, blanket only thing missing is you." She sent.
I replied, "Happy face emoji and I am on my way!"
I walked over to 110 thinking whether this was right nor not and figured we are just all becoming friends and the circumstances it was definitely ok. I knocked and Ginger let me in. She was just wearing a long t-shirt as she had already beaten me to Ataşehir Escort bed.
"Come on in and make yourself at home, use the bathroom too as you need to. I think our kids would be happy we were all becoming friends. They hang out so much." She said as I walked towards the couch.
"Thanks, I agree. I am so damn tired. The emotions are all over the place minute to minute." I said.
We small talked for a bit and the lights went out. I could not sleep I tossed a little and stared at the ceiling for around an hour. When Ginger got up to use the bathroom I was going to tell her I was going back to the hospital.
"Ginger, thanks for this offer to stay over here, this couch is really uncomforable. I am in shape but probably have 12-13 years on you." I said as I was 47 to her probably 35.
"Look its after 11, just climb in over here this thing is big enough and I am pooped and will probably be back over there by 6 or 7 anyway." She replied as she patted the bed.
I almost immediately fell asleep and stayed that way for a few hours when I woke up around 330, well according to my phone anyway with Ginger's head on my chest.
"You ok?" I said as I moved the hair back from her face.
"Yeah it is just hard, sorry I should not have laid on you like that." She retreated.
"It is ok. I mean this is tough shit we are dealing with and are human you can come back." As she did and I continued to play with her hair.
We small talked a bit about what we were most scared of and how we will live life more fully after we get through this. After 10 minutes or so she lifted her head up and we made eye contact and our lips met. Innocent at first then our tongues met. She moved up closer and I rolled her over to be more on top.
I pulled back, "Is this wrong, hun? I do not want to do something that is going to mess anything up for all of us." I was thinking what the hell is happening here but we both needed this or just to be held.
"No, you are here for me and I cannot tell you how much I need this and you just happened to be the one who is here." She said. "I did not mean it like that I am happy it is you, your sweet and well older but damn you have a body on you." She kept on.
After a few more kisses, "You seem to have the body thing covered Ginger, curves for miles."
As our lips and tongues continued to introduce themselves I reached under her shirt and she had no bra on so lifted it up and immediately began kissing and sucking on each one. "Your tits are amazing babe." I gasped between kisses.
Ginger replied as she took her shirt off. "Maybe we are going too fast. We do not need to do anything crazy tonight we will be here awhile."
"I know we can just be tonight." I said as I took my shirt off and she saw how large I was becoming through my shorts.
To be continued.