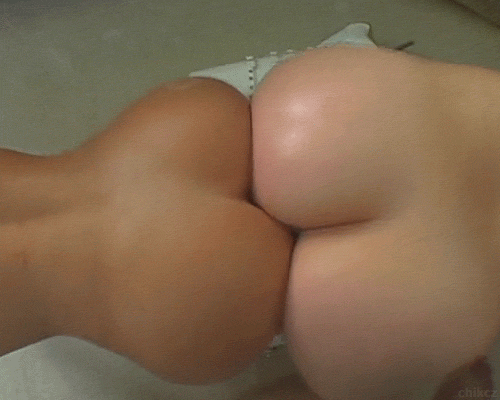 Hi, I'm Helen, I'm nineteen, and I've been lesbian since I can remember.
I live in a strange family: mom and dad, named respectively Anne and Joachim, are naturists, and are both so fond of breastfeeding that, as soon as they got married, decided to bear a child a year, and give it to adoption as soon as it has been born, in order to keep my mom in a state of perennial pregnancy and breastfeeding (yes, you can breastfeed while pregnant, but you should obviously eat a lot!).
I was the first child, and my mother wanted to keep and raise me – my siblings haven't been so lucky. Since I'm now nineteen, I have witnessed ten brothers and eight sisters being nursed for about a week, and then given away. Mom knows their whereabouts (she wouldn't have given her children to unknown or untrustworthy people), but has so far withheld all info from me. As far as I know, dad couldn't care less – he's content with mom being sure they're safe and sound.
My parents are naturists, and I am in the nude at home as well. I admit that I'm somewhat intrigued by my mom's body (her breasts have immensely grown, and her belly, when she is less than three months' pregnant, is nearly flat), but I'm nearly indifferent to dad's. Some lesbians are disgusted by male genitalia, while I simply think that "to anybody his/her own".
The main consumer of mom's milk is, of course, dad; but mom lavishes it, and she's never actually weaned me. Most of my food is vegan, but mom lets me sip some milk from her tits from time to time. Once we were at a (textile) party, and I jokingly asked mom for some of her milk; she took my hand, led me to a closet, opened her shirt, and nursed me for half an hour. Then she asked me to do something she usually asks dad: to fill my mouth with her milk, and snowball it into her. I did it twice – one per tit.
I still wonder if that was just a nursing or an erotic experience for her; it has at least made us more intimate, and mom never refuses me her milk – at times she apologizes saying, "Helen, there isn't much milk left because dad has binged on it".
But there is always more than I hunger for, so I always tell mom, "Don't worry – you'd fill up a whale". A times I and dad shared mom's bosom – he sucked the left breast, I the right one. I feel wet then, and dad shows some visible excitation – but we didn't go on: the boundaries between me and dad are neater and firmer than between me and mom.
You'd think that mom doesn't work, and you'd be wrong: she only has a very peculiar job. She is a "webcam artist" – since she and dad love and crave sex, they've turned their king size bed into their movie studio. They've put seven (!) remote controlled full HD cameras in their bedroom, and have learnt to conceal the remotes between the sheets; there is a row of LED TV monitors hanging from the ceiling, and another between the mattress and the headboard, so they can always see what the online viewers are watching.
They've become really adroit at that, so nobody would notice that they're doing that both for their own pleasure and for their viewers' arousal – and I also noticed that they take advantage of the zoom lenses to get aroused at the magnified private parts of their own and their partner's body.
Ah, you wonder how did I learn that? Simply put, neither parent believes in parental control – they've installed the strongest antivirus software they could afford, but güvenilir bahis they've never prevented me from watching anything (they only forbade me to buy anything online without their approval).
At about six I both met online porn and my parents' erotic videos – I immediately learnt the difference between love and performance, and stopped watching the first.
My parents' videos fill a niche: amateur-pregnant-breastfeeding, and they earn them a lot of money. I've just ended high school (I don't live in the US – in my country people end high school at 19), and I've just been admitted to a prestigious Faculty of Psychology; alas, even in my country prestige = money, so I once made a strange proposal to my mother.
She was about five months pregnant, dad wasn't at home – men can't just spend the whole day having sex, unless they're my age, so he also has a regular work in a bank, and my mother uses a breast pump and a whole gamut of sex toys to keep both her milk yield and her sex drive (and her viewers' arousal) high when she is alone in her bedroom – apparently, many viewers appreciate her behaving like a causal housewife, who has to make do without her husband when she definitely needs his help.
I came back home, kissed mom on her closed lips, disrobed, and asked her for some milk. She obviously assented, but then noticed that I was eating more than usual, and more voluptuously; she stroked me tenderly (what's a mother supposed to do to her favorite daughter, the only one she kept?), and asked me: "Darling, when you do that, you have something to tell me".
"Right, mom," I said after removing my mouth from her left nipple, "Can I eat from the other breast before answering?"
"Of course," she said, and when I was done, I told her that I wanted to help her with her job.
"How? Do you want to operate the cameras?"
"Not really – I couldn't do better than you. I wanted to join you onstage".
"Darling!! If we did that we'd land up in jail! In our country incest is forbidden even between consenting adults!"
"I could disguise myself".
"Imagine you shrill during orgasm – it would blow up your disguise. No, we can't have sex in front of a camera and get away scot-free."
I asked in amazement: "In front of a camera?"; mom giggled and said: "Darling, such a thing must be made stealthily, not online. Its enjoyment must be private. Nobody must know that – except perhaps dad."
"Dad … what would he say?"
"He's not jealous of my relationships with women. He wouldn't object to me and you sharing your bed."
"My bed?"
"There are no cameras in your bedroom, I suppose."
"No, mom, we can make love there," I said with a very soft voice pleading surrender.
I'm not telling you all the details – I can only say that it was the best sex I had had until then, only paralleled by the sex we keep having. I wasn't inexperienced, but I then learnt the difference between being playmates and lovers.
Our lovemaking could have lasted more, but we knew that dad was coming home; so we had a shower together (it was not that easy to share the shower cabin: not only was my mother pregnant and extremely busty, but my boobs aren't small, and I even felt that they had somewhat grown – nipple stimulation can cause that), and, when dad came home, mom volunteered her tits to us both.
While we were suckling, mom started apologizing türkçe bahis for not working most of the afternoon, as she "and a girl close to her wanted to raise their relationship intimacy level". Dad didn't stop suckling, but his eye movements expressed curiosity – who was the lucky girl who convinced mom to suspend having sex for money and enjoying it for free and friendship?
Mom's eyes pointed to me, and when dad realized what she meant, he batted his left eyelash à la Spock, and resumed suckling until both mom's udders went dry.
Now we could speak, and dad asked, "How could it happen? Who seduced whom?"
I answered, "Dad, I think I've always wanted that, and mom eventually shared my desire. So, when I volunteered to help you raise porn money, she told me that we couldn't have sex online, but only in my bedroom."
"Mom was right," dad remarked, "you must have sex privately, or you may land up in jail."
Mom told dad, "Jo, I knew you would understand. Please, treat our child from now on the way you've always treated my female lovers."
"What do you mean?" I asked, and dad answered, "Slightly better than a daughter. When mom and one of her girlfriends start having sex, I feel compelled to be chivalrous to both – it's a way to plead that, if mom wanted a girlfriend, it wasn't because her husband was lacking. Moreover, most of mom's girlfriends are really pretty, smart and nice, so I love pleasing them."
"In a few instances, you ended up sleeping with my girlfriends," mom remarked. I was astonished: I thought that my parents' erotic footage disclosed everything about their sex life, but, even though they spent having sex online more than six hours a day, they still had a private, outré sex life with strangers.
"Dad," I asked, "Why do you claim to be an Orthodox Jew even though you eat pork?"
"So we were excused from broadcasting online sex on Shabbat," mom laughed, and I added, "So you could have your private sex life," I added, "while I was always elsewhere on Shabbat. Thanks, mom for being so good at keeping secrets!"
Dad stroked my hair and told me, "Now you know why did I marry your mom. By the way, Anne, what's the sex of the child you're carrying?"
"She's female. I had an ultrasound today, before making love with Helen. There are no apparent defects – how will we name her?"
"Dahlia," I answered, "Daisy is too common."
Mom and dad agreed, so the name was entered in the folder of my nineteenth sibling.
In the following days dad actually improved his behavior towards us both – and even the frequency, the effort, and the orgasmic outcome of the sex he had with mom. I kept watching the videos my parents were shooting, and they were even more arousing.
How can a lesbian be aroused by straight porn? The secret is identifying with the female character – and if she really enjoys sex, her arousal is catching.
I didn't spend six hours a day just watching my parents making love: my laptop had two screens – on one I watched my parents (I think they didn't watch me so closely as a newborn asleep in a crib as I was watching them in bed), on the other I studied my e-books, wrote my assignments, and so on.
Mom didn't just love having sex with dad – even though she had to prioritize it, she always managed to have sex with me at least once a day on weekdays, and twice on Shabbat.
But not only did güvenilir bahis siteleri dad know how to please a woman in bed – he also knew ho entice her into wanting him in bed. He didn't do much to woo me, but I eventually was curious about having sex with him – and I talked to mom about it.
"You can have him," she said, "as far as I am concerned. You're not going to break our marriage – if you make love with us both, you'll have to bank on its soundness."
"Thanks, mom. Is there a way to tell him I'm going to have sex with him?"
"I'd like you to discover it by yourself. But I can prepare dad for that – unbeknownst to him."
Only rarely mom had had anal sex – she found it pleasant, but also gross; but from that evening on, she began starting the film sessions with enemas, kept taking anal toys into her butt, asking dad to penetrate her both in the twat and in the ass, and she even used the breast pump to collect milk to take into her ass, and then squirt it into dad's mouth.
Dad was somewhat sexually adventurous, and after a week of such anal treatment, he wanted to experiment it himself – in about a month, mom and dad enjoyed both the active and the passive roles in anal sex.
I had never seen dad (or any other man) enjoying pegging, but mom trained dad to squeal while dildoed.
And, while mom was doing that to dad, she also began doing that to me – she knew that I was a "Gold Star Lesbian", and wanted me to enjoy penetration without letting dad taking my maidenhead.
Obviously mom also sucked my tits, licked my twat, did all the standard lesbian stuff – but we all knew that I and dad where to have anal sex sometime.
We eventually had it when mom had to leave home for her last ultrasound – the ob-gyn was astounded that she had come alone walking to her practice, but the truth was that mom wanted us to have plenty of time together.
While she was away, my maidenhead was taken. Dad began by kissing, then licked my armpits, sucked my tits, licked my twat, rimmed my ass, lubed it, penetrated it, then put a strap-on on me, so I could peg him. We forgot the enemas, so we had to wash each other's private parts – and this gesture made us so intimate, that I thought it was high time to lose my "Golden Star Lesbian" award.
I enjoyed it very much – I could now understand mom and all other straight/bi women who enjoyed sex with men, and I knew that I could now even enjoy penetration by a fellow lesbian.
When mom was at home, we told her all that, and mom joined us in an awesome threesome.
The due date was arriving, and we decided to broadcast the childbirth online – we couldn't broadcast sex, so we hoped that the viewers would love it anyway.
It took twelve hours, in which both me, dad and an ob-gyn helped mom have an orgasmic birth – I noticed that the ob-gyn was more intimate than usual with mom, and dad would later confirm that she was among mom's girlfriends.
Orgasms produce oxytocin, which helps delivery, so the ob-gyn was right in encouraging dad to do mom whatever she liked – while I had to content myself with gentle strokes and light kisses, while mom was recovering from orgasms, as I was in front of a camera.
In the meantime, the viewers tweeted heaps of encouragements and praise, and when Dahlia went out of mom's birth canal, the server was overloaded with cyber applauses.
Dahlia successfully started nursing, and after a week she was given her name in a ceremony, in which the godparents were her eventual adoptive parents, and took her home after that.
I missed my sister, but my parent's love is invaluable.
*** The End ***