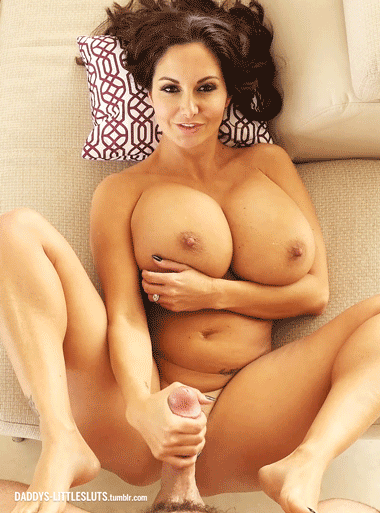 Megan and Andrew had always had an interesting relationship. At 5 years older Megan had always thought of her little brother as a bit of a pest, even more so after their dad passed away when they were kids and mom had to start working extra jobs. As they got older Megan was always creeped out by him trying to peek in on her, either in the shower, or when she had her boyfriends over. It was almost a blessing to her when she left for college to pursue a nursing degree.
That had been 4 years ago, when Megan was 19. After graduation she decided maybe it was time to move back closer to home, and after very little searching she was able to find a good paying job and a nice house that she could afford, it even had a pool! This was the one thing she had always wanted, and it was even helping bring the family together. Andrew and their mom, Kelli, would come over on weekends for a family dinner and hanging around by or in the pool.
Andrew would occasionally even come over after he got out of varsity football practice while Kelli was at work. He was 18 now and about to graduate high school. Megan still often caught him staring after her, but by now she was used to it, all the guys were always staring at her. She was a short, curvy girl standing 5'5″ with a chubby frame and long straight brown hair with brown eyes, but it was her DDD chest and round ass that perfectly filled her jeans that always caught the guys eyes.
Besides, he was her brother and it wasn't like anything would ever happen. It wasn't like he was unattractive, after all he was tall, at least compared to her, at 5'10" with dirty blonde hair and a muscular build, he he was still her brother and that was just gross. Or, at least that'ss what she always thought.
Early one summer evening Megan had been relaxing around the house. It was her day off so she was watching TV and had finished a bottle of wine and just opened another one. A couple more glasses in she was feeling like just melting into the couch and was starting to nod off when there came a knock on the door. Seeing it was still early and the sun just starting to go down she got up and stumbled to the door, opening it to find Andrew standing there, his shirt drenched in sweat.
"Hey sis," he said looking her up and down. Thinking to himself that she was as cute as ever. Even when it was just pyjama pants and a tight t-shirt she was wearing. "I just got done with a 5 mile run, you think I can use the pool and cool off?"
"Yeah, I guess." she said "I was just about to fall asleep on the couch, but its too early for that. Maybe that will wake me up too. Come on in. I'll go get changed." Turning around and walking off to her room, closing the bedroom door behind her.
When she stepped out from the sliding door that opened from her bedroom to the screened in pool Andrew had already changed and was chest deep in the water.
"How is it?" she asked, walking over to the deep end, wearing her new floral print bikini that she now realized showed way more of her cleavage than she ever intended.
"Its, ummmmm, great." Andrew stuttered out, staring at her. "Warm I mean."
Megan could see him watching her, but then, when wasn't he. Ignoring Amsterdam Shemale him she walked up and dove in. As she came up she slicked her hair back and swimming towards the shallow end thinking to herself that she was way too drunk to do any real swimming. Deciding to just go relax and goof off in the shallow part of the warm pool, getting to the steps and sitting down.
"Whats the matter sis," Andrew joked, "getting too old?" playfully splashing at her.
"Fuck off, I didn't expect to see anyone today so I'm a bit out of it"
"Oh, yeah, I know you are. I could see you stumbling around in the house and the 2 bottles of wine on the coffee table."
"Whatever, at least I let you come in and swim. So just enjoy it alright?"
"Oh, I am," he stated with more than a note of innuendo, looking at her as he climbed out of the pool, then turning to walk to go dive back in. Megan noticing he had a tent popped up in his shorts.
Suddenly, unexpectedly a wicked thought came through Megan's mind. She was always giving him shit about staring at her. It was kind of sick after all. Maybe now she would prove it to him.
As Andrew dove into the pool and disappeared under the water she reached behind her back and untied the strap of her top from around her neck, letting the fabric fall away exposing her full glory, her nipples quickly becoming hard in the night air.
As Andrew swam to the middle of the pool he came up from the water, getting to where he could stand and then brushing the water from his face and looking over to Megan. As soon as his eyes fell on her he froze in shock, mouth coming slightly open, and just stated. Her breasts were even more amazing than he had ever imagined. They were perfectly formed, and despite the large size were still perky with slightly upturned nipples and light large areolas.
Immediately Andrew could feel his 7″ cock become rock hard, harder than he though it had ever been. Stammering he took a step forward to see better, the top of his shorts coming just just above the water line, with the obvious bulge now showing and stopped, unable to do anything but continue to stare.
Megan sat on the steps looking back at her brother, beginning to blush thoroughly. Oddly to her what was meant at just a cruel way to tease her brother was starting to turn her on, especially in seeing his stunned reaction and the massive rise in his pants. Still thinking to herself how wrong it was for him to be looking at her like he was, she couldn't help but also be intrigued and started to feel herself becoming wet despite everything.
Each was motionless for seemingly endless minutes, just staring at the other, before Andrew reached down and began to rub the head of his cock through his shorts. God, she was gorgeous is the only though he could manage to think to himself. Seeing this Megan became even more aroused the thoughts of this being her brother seemed to fade away. This was a hot guy, in her pool, stroking himself looking at her. It didn't help that she hadn't had sex in 6 months and had been resorting to playing with herself every night to even be able to sleep.
Not being able to think about anything but the thought Rotterdam Shemale of a throbbing dick inside her at this point, she reached her right hand down into the water and spreading her legs began rubbing herself through her bikini bottoms. Her other hand came up and began to trace circle around her sensitise nipples. She had always be extremely orgasmic, sometimes able to cum from just the smallest touch, and this felt so good. She could see her brother now with his hand in his pants obviously stroking himself and immediately had to bite her lip and stop or else she was going to start one of her loud screaming climaxes right here and now.
Looking at him and panting trying to regain control of herself she raised one hand and extended her index finger, making a "come here" motion to Andrew who was now vigorously stroking his cock with his hands inside his trunks. Wordlessly he removed his hand and came over to within a few feet of where Megan still sat on the steps leading into the water.
"I'm guessing you like what you see?" she cooed looking down at the pulsing in his pants.
He nodded, "I've always wanted to see you naked you know."
Shyly nodding Megan stood up and stepped towards him, pressing her breasts against his bare chest and wrapping a hand around the back of his neck. Looking at him she pulled him tight to her an placed her lips on his, then slightly parting her mouth slid her tongue to his lips and lightly touched them. God, this was so wrong, but felt so good.
Immediately he squeezed her tight one hand tracing up her side stopping just below the side of her breast and kissed her back deeply this time. As they allowed each other's tongues to lightly dart into and out of their mouths she brought her free hand to his on her side and softly slid it up and forward, allowing it to cup her smooth mound, his thumb and fore finger placed around her hard nipple.
As he began to lightly squeeze her joyously full tit and lightly pinch her nipple she released a gasp and small moan of pleasure, sliding her hand away from his and down into his pants. Oh my god, he was even bigger than she could have imagined. She could feel how thick his cock was and a wonderful feeling circumcised head. Turned on now more than ever as she stroked his manhood she kissed him deeply then playfully bit his lip. Then suddenly backed away and moved her hand from his pants to his, interlacing their fingers and turned to lead him out of the water.
Megan quickly pulled Andrew in tow by his hand, him watching her gorgeous round ass the whole time until they were in the living room in front of the couch, dripping on the floor. Megan spun Andrew around and now, desire taking over, pushed him back making him sit on the couch.
She immediately dropped to the floor in front of him and reached up for the waist of his pants, pulling on them until they slid down to the floor. His cock sprung out as she freed it, it looked as good as it had felt in her hand. She couldn't believe she was doing this, it was so dirty and wrong, but now she wanted to feel it so bad.
Leaning forward she playfully slid her tits around his shaft and pressed them together. For several Netherlands Shemale minutes she slid back and forth, his cock sliding between her still wet mounds. She looked up and him and smiled, seeing the obvious delight on his face. Why shouldn't she like this she admitted to herself. After all, she did love him and this was staring to feel so right.
With that thought in her head she slid back down and pressed her lips to the head of his penis, lightly kissing it before licking down one side of the shaft and then back up the bottom, stopping at the cleft in the head and wiggling her tongue back and forth. Then in one quick movement she opened her mouth and slid him all the way inside of her, her tongue wiggling back and forth to make room. She had learned to deepthroat while away at school and it obviously came in handy now as she swallowed without gagging as he reached the back of her throat.
Hearing her brother moan in pleasure she began to slowly slide back up his length, but then started to taste the distinct flavor of precum in her mouth. He was going to blow in her mouth! After all this that was not going to be ok with her so she slid him out of her mouth, and leaning forward began to stand up and lean over.
She kissed him again very deeply for several seconds and then moved to whisper in his ear. "You're not going to get off that easy now." as she was reaching back and sliding her bottoms off.
She kissed him again as the flimsy fabric fell to the floor and reached down to rub herself.
"Wow," she thought to herself. She didn't know if she had ever been so slick from her own juices.
With this though she turned around and began to sit down on Andrew's lap, briefly grinding against him. She then reached down and grabbed his cock and wiggled it back and forth across the soaked lips of her pussy before slowly sliding down, taking him all the way inside of her warm wet box. Oh hell, this felt wonderful!
Megan leaned back against her brothers chest as his hands came around to rub and squeeze her breasts. She began to rub her clit with her hand and rock her hips back and forth. Almost immediately she could feel herself beginning to spasm.
"Oh fuck, my my god, I'm gonna cum!!!!" she screamed as her body began writhing and the waves of pleasure passed through her.
Immediately Andrew also began grunting and moving one hand to her hip pulled her hard against him. She was screaming in ecstasy now and could feel him pulse deep inside her. Suddenly she felt the warm gush as his cum filled her contracting pussy. As both found themselves spent, Megan sat on her brother's lap, feeling his cock pulsating inside her as they both panted.
After a few moments, she slid him out of her, their combined juices running down her leg and sat down beside him. She looked over at him, then leaned over and kissed him.
"I'm sorry I never thought of this before." She said. Wrapping her fingers through his.
"Me too," he replied sheepishly looking away from her. "But I have a secret."
"Oh, what secret could you possibly keep from me now?" she giggled.
"That was my first time."
Megan sat stunned for a moment. Then smiled and kissed him on the cheek.
"Well, good. But it won't be the last."
After many long minutes sitting and holding each other Megan looked up at her brother, a glow of delight on his face.
"Should we tell mom?"
… to be continued.