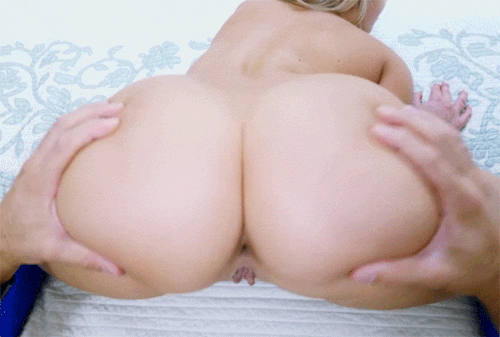 My relationship with Sally, my adopted sister, and myself was very intense and very discreet. We were having intense sex everywhere we could and her husband and my wife never knew about our secret life. I thought Sally and I were the only two that knew about it. I was wrong. One day, during a secret lunch behind the grocery store; I was eating her pussy in the van. She was cumming and screaming so much that I thought we were going to get caught. When she finally calmed down after her third orgasm, she told me that she had confided in a friend about our relationship.
I was upset and shocked at the same time. Our intimacy was ours, not to be discussed to anyone. Well, she told me that her friend, Cindy, was having a tough time with her husband and he was not satisfying her at all. When Cindy cornered Sally about her husband not satisfying her, Sally told her that her husband was lousy in bed too. Cindy pressed on asking her how she looked so satisfied if she wasn't getting any? Sally just smiled and Cindy figured it out that she had a secret lover. Not knowing it was her adopted brother.
Sally told Cindy the details of our relationship and how I shaved her pussy bald. Well, Cindy had to see it and Sally showed her bare pussy. Wow… Cindy went wild and wanted her pussy shaved too. She was so hot that she had to get up and go to the restroom. Sally guessed that she was fingering herself to an orgasm. I couldn't belief that Sally showed her pussy to another woman.
A few days later, Cindy asked Sally if she would let me shave her pussy. Sally wasn't sure if she wanted that.
That was last week.
And she finally decided to ask me about it. Besides being stiff from eating her pussy in back parking lot of the grocery store, I was very turned on to the idea. I met Cindy once before when I was meeting Sally at work. (We were fucking in the back room and almost got caught by Cindy) Cindy was a short woman about 24 yrs old. Long brown hair and fairly small tits. Nice average shape. She looked like the average, everyday, wholesome woman. The thoughts of shaving her were too much for me; and Sally could see it. She went down on my rod and I blew my load in seconds. After Sally sucked me clean, she said, "So, you want to shave her?" Already knowing the answer.
I told her that it would be a lot of fun and if she was going to be there, I would do it.
"I thought you would," she told me. "I told her that we would stop by her house tomorrow evening."
Well, the next evening arrived and since both our spouses were not available, we had no problem getting together and bahis firmaları heading over to Cindy's house. We arrived at this nice house down a wooded path in the middle of a very quiet forest area on the outskirts of town. We went to the door and knocked. Cindy answered very quickly. She was dressed in sweats and looked very comfortable and nervous. We went into the house and Cindy offered us drinks. We chatted for a while and then Cindy asked me, "Do you think you can make my private area look as sexy as Sally's?"
Before I answered I looked at Sally and she seemed turned on by the mention of her sexy pussy. I turned back to Cindy and told her, "I don't see a problem making your pussy bald and beautiful. Why don't we get down to it."
"Okay, do you want to do it right here on the floor?" Cindy asked.
"Sure, why don't you take off your sweat pants and I can go to work."
In one quick move, I was standing looking at Cindy's hairy pussy. It was a little lighter than the hair on her head. I had her lay down and I took out my tools. I spread her legs open and ran my hair through her pubic hair. It had a little sexy smell and it was very wet. Cindy blushed and I just smiled. Sally was really excited and she took a seat where she could watch.
I took my time working on each cut making sure that I shaved her pussy very clean. I would constantly let a finger slide between her lips making Cindy moan with pleasure. I kept this up for fifteen or twenty minutes. She was in heaven as my fingers just danced over her clit. I asked her to get on all fours so I could get her backside. I shaved her very quickly, but I decided to play a little. Twice I let my finger slip and inserted it into her pussy. The second time I let my finger go further in, Cindy backed up in it and pushed it all the way in and stayed there. I looked at Sally and she hand a hand in her shorts and was in another world. I did a quick finger-fuck on Cindy. She let out a muffled moan and it brought Sally back. I finished up and told Cindy to model her pussy for us. She did and I grabbed her pussy lips and spread them open to show Sally my work. Cindy blushed and thanked me for the work I did. She slipped her sweats back on and we decided it was time to go.
When I started to back out of the driveway. I told Sally that I forgot my tools. She said she would go get them. She went up to the door and didn't knock. She was up there for a few minutes and I decided to check why she was there. But she ran down the stairs to meet me and told me that Cindy was fucking herself with a hairbrush furiously and she just let kaçak iddaa out a gut-wrenching scream of pleasure. We hopped back into the van and got to the end of the driveway and could hold it. I put it in park and we jumped outside and started fucking right on the side of the van. Sally came so hard as I blew my load deep in her soaked pussy. We hopped back into the van and headed off. Sally was still naked and I had my shirt on.
Sally looked at me and said, "How would you like to eat her pussy?"
Before I knew what I was saying, I said, "I would love to eat her for hours."
Sally looked at me and smiled. "Her husband is in California until Friday, why don't you come back tomorrow night and pick up your tools. While there… get her to take off her pants. She is so hot and needs her pussy eaten."
Not knowing what to say, I stuttered…
"Here is what we'll do." Sally told me. "Pick me up tomorrow, we'll both drive over. I'll go around the back of the house and watch from the porch while you eat her right in the living room."
"Wow…" That was all I could say.
"Good, let's do it." Sally smiled back and went to playing with herself on the ride home.
The next night, I picked up Sally and we were at Cindy's house in no time. Sally ran around the side of the house as I went up the stairs and rang the doorbell.
Cindy answered. She was surprised as she said. "Hello."
"Hi Cindy, I was in the area and I thought I would pick up my tools that I left here."
"Oh, yea. I put them in my room. Come on in."
I went into the dining room and sat down as Cindy went down to her bedroom to get my tools. I could see Sally outside. She had stripped and was standing there naked. I was getting hard looking at her. Cindy came back with my tools. She was wearing a T-shirt and jeans.
"Thank you so much." She said. " I love the look and feel of it."
I got a little bold and asked, "So, how many times have you played with it since last night?"
Cindy blushed, but answered right back. "I can't keep my hands off it. I must have played with it at least a dozen times."
Seeing that she was not afraid, I asked her. "How does your pussy feel?"
She squirmed a little in her pants and said, "It feels really warm."
"Take off your pants and let me look at it." Trying to make an excuse. "I want to see how my shave job looks."
Her pants came off easily. She didn't have any panties on. She stood there to show me, but I convinced her to lie on the ground. I positioned her so that Sally could see. As I looked over, I could see Sally kaçak bahis furiously fingering herself.
I ran my hands over her shaven area and let a finger slip between her lips. She was soaked. I decided to do it again and she moaned, "That feels so good."
That was it. I spread her legs and brought my tongue down to the tip of her lips and she let out a serious moan. "Yessssss…"
I looked at Sally and she was lost in her own world. I let my tongue go down between Cindy's legs. Licking her thighs and up to her pubic mound. Then I proceeded down her lips. Licking slowly and deeply.
Her moaning were increasing… "Ooohhhh….yyeeeeesss…"
I increased my tongue on her lips. Not touching her clit yet. Her hips were bucking to her building orgasm. Just as she came to her peak, I sucked on her clit. She screamed out in utter ecstasy, "AAAaaaaahhhhhhhhh, oooohhhhhh….I'mmmm cummmmingg…."
I didn't let up licking her clit and Cindy was bucking fast and furious. I could barely hear Sally screaming through an orgasm over Cindy's moaning and screaming. I wasn't going to let up. I sucked on her clit hard, even nibbling on it a little and she was moaning as the second wave hit her. As she hit her second straight orgasm, I slid a finger into her pussy fast.
"Aaaahhhh" was all she could say at the top of her lungs.
I wanted to fuck her. My dick was aching to slide into her fire hot pussy, but I did not know how Sally would take it. So I decided to finger her to a third orgasm. I continued with my fingers moving in and out of her pussy. Sliding one then two then one again faster and then slowing down. Then picking up speed again. Cindy did not stop her screaming at all. It was like the orgasm never subsided. Well, I figured I would add one more treat. I moved up and started sucking her nipples hard. Her shirt hard rode up enough for me to get my mouth on her tits and I bit down on one. She screamed beyond what she was doing before.
"OOhhh, hoollly, shitt…."
I had to stop. I thought she was going to pass out from the intensity and screaming so much. I looked up at Sally and she was gone. I decided that I should leave, so I told Cindy that I had to run. She looked at me glossy-eyed and smiled.
"Thanks, I really, really…needed that."
"Anytime." I said not thinking.
She came back with, "How about another night and you can fuck me all night? I won't tell Sally. I want your cock to fuck my pussy and I want it in my ass. Please!!!"
Not knowing what to say, I told her I would like to give it to her, but I would have to think about it.
I got back to the van and Sally was in the back fucking herself with a thick dildo. I drove back home and she finished herself off. I told her about the offer Cindy gave me. She smiled and didn't say a word.