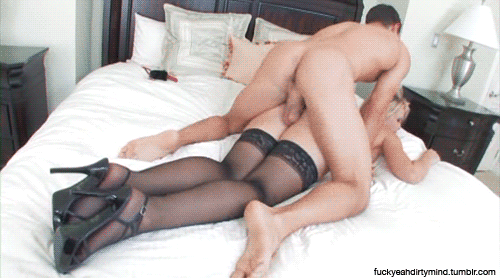 It all started as sort of a joke. During one of the many long boring days I spent at home while my husband was at work, I was surfing the web and just for fun, ventured into a chat room with a guy who identified himself only as "Mike." My new "pen pal" told me that he was a young black professional and that he enjoyed playing with computers and chatting on the web during his idol time. To my complete surprise, I found that Mike and I had a great deal in common and before I knew it, we had conversed for several interesting hours and even exchanged email addresses.
Although I considered what I was doing to be harmless fun, to keep our conversations on the sly, I gave Mike the address to an email account that my husband didn't know existed. While I was and still am happily married and had never seriously considered having an extramarital affair, I actually felt like I had developed somewhat of a crush on Mike and figured there was no point in creating any jealousy. Although I had never really been attracted to black men, for some reason I took an almost instantaneous interest in Mike. All right, I do have to admit that over the years, I had occasional thoughts about what some of the large awesome looking black cocks I had seen on porno flicks and heard so much about from a few of my more daring friends. On a few rare occasions, I had even fantasized about how one would feel in my tight little pussy, but never in my life had I ever seriously considered having an interracial affair, at least not up until now that is.
Over the period of the next few weeks Mike and I continued to engage in our daily long-winded conversations, our subject matter becoming increasingly daring and more sexual explicit with the progression of time. What surprised me was just how hot our conversations made me. On several occasions I had to change my panties before my husband came home, fearing that my dampness would seep through my clothing. What started off as a joke had transformed me into an almost instant nymphomaniac. Never letting on to what I was doing, I virtually wore my husband out on a nightly basis. My sexual appetite had become almost insatiable. While I have never been unhappy with my husband's performance in bed, I couldn't deny the fact that found myself thinking more and more about what it would feel like to have a longer and thicker cock in my pussy, more specifically, Mike's cock.
After a week of me wanting daily sex, my husband Rich finally asked what had gotten into me. Jokingly, I told him that I was a little younger than he was and that I was just being my normal horny self. With his inquiry out there and our little laugh over my silly response, I finally mustered up to courage to ask him how he felt about "accessorizing" our sex life. With his hesitation indicating obvious shock, I through the blanket up over my head to cover my blushing face as a big lump formed in my throat. I couldn't believe what I had just done. After a seemingly endless period of silence and to my complete surprise, Rich finally replied, asking inquisitively, "Do you mean you want to try some toys or are you talking about swinging?"
My heart nearly jumped out of my chest in response to his question. While initially shocked by his response, I had obviously gained a lot of momentum and wasn't going to let my sudden onset shyness cause me to loose it.
"Well," I said in a weak voice, fighting the now huge lump in my throat, "both I guess," I finally replied, suddenly overcome by a wave of embarrassment.
"What kind of toys do you want to try?" he asked, obviously liking my answer, but avoiding the subject matter surrounding the second component of his question and my obviously unexpected response.
"I'm not sure," I sheepishly replied, "I'll have to look and think about it some."
With that we both jumped out of bed and I logged onto the computer, launching a search for on line sex toy catalogs. To my delight, there were lots of sites to pick from, many with huge inventories. What I still can't believe was how the act of just looking at the vast array of interesting "marital aides" made us both instantaneously hot. Before I knew it, we were back in bed and I had Rich's cock buried in me for the second time that night. I couldn't believe it! My husband seemed to like the idea of bringing some toys into our bedroom as much as I did. Why in the hell didn't we do this a long time ago??
It was after the third day of a rather intense session of "cyber sex" with Mike that our on-line play progressed to a new and definitely more serious level.
"Gotta go for now", he typed, abruptly cutting off our hottest session ever prematurely. "Check your email, I sent you a surprise."
After reluctantly signing off, I opened my mailbox where I found a message with subject line that said "I want to meet you sometime" with a small power point attachment. Opening the first of the three slides, I found myself looking at a very attractive and well dressed black man that I assumed was Mike. The second slide was a photo güvenilir bahis of the same man wearing nothing but a sexy pair of jogging shorts, his well muscled and athletically toned body well illustrated. With my heart pounding in my chest, I opened the third and last slide in the set. As I figured, it was a photograph of Mike, completely in the nude. What I couldn't believe was that he was holding a sign saying "Its Your Turn Now Pam".
The third photo like the others, was a very high quality image that illustrated his frontal anatomy in great detail. I gasped when I saw what I could easily describe as the most awesome looking cock I had ever laid my eyes on. Even in its limp state, it seemed to heavily hang downward, reaching a distance that seemed almost half way to his knees. Sitting on top of the thick chocolate colored shaft was a pinkish colored head that sported a prominent and very awesome looking raised rim. I couldn't take my eyes off of it. I immediately saved the file onto a disk and deleted the incriminating email. The power point file was definitely a keeper, if nothing else, it was a great conversation piece to show the girls. I couldn't get my mind off of it. The mere thought of that thick, chocolate-colored shaft with its prominent network of underlying veins and that widely flared head made me almost immediately, uncontrollably hot.
With my frustration over Mike cutting our session short and the realization that I would probably never encounter a magnificent tool like his in real life, I decided that the next best thing would be a high quality realistic dong.
Opening one of the on-line catalogs Rich and I had bookmarked the night before; I launched a search of the inventory for realistic dongs and was quite pleased when I drew up a list of over 20 models. Pursing through the section from top to bottom, my eyes quickly fixed on a black model with balls that was advertised as being molded from the real thing. Pulling up the description, I found that it was 10 inches long and tapered from 1 3/4 inches thick at the tip to a hefty 2 1/2 inches near the base and was constructed from what was described as very realistic-feeling silicon material. Equally attractive was that the large balls were actually a reservoir that could be filled with liquid and squeezed to expel their contents through the tip "at the heat of the moment."
To get an idea of just how big 2 1/2 inches actually were, I grabbed a ruler from my desk drawer. I gasped and felt my knees grow weak beneath me when I saw just how wide 21/2 inches actually was. Never in my life had I ever dreamed of putting something that thick between my legs. Just thinking about it made me almost instantly wet and giggly. It was expensive, but I just had to have it.
Picking up the phone and my credit card, I soon had one on its way to me. To assure that the order arrived early (and before Rich got home), I even paid an additional rush charge. Although he seemed to like the idea of sex toys, I really didn't think he would understand my boldly suggestive and expensive selection. The mere thought of having my possession it made me hot. I couldn't wait for its arrival!
It was about 10:30 the next morning when I heard a delivery truck pull into the driveway. Upon opening the door, the driver presented me with a plain looking box with a non-descript address of origin. "Thank you" I said as I took the box and signed the delivery receipt.
Upon closing the front door, I eagerly ran upstairs to the bedroom and opened the package with the enthusiasm of a kid at Christmas. My heart nearly jumped out my chest as I reached in to remove the packing and my hand came in contact with a soft and nicely textured 8-inch long penis-shaped jelly vibrator; one of the several freebies that the vendor through in with the order. Despite it being much smaller than what I ordered, it was longer than any cock I had ever touched. I could feel a tinge of wetness build within me as I fondled it and imagined what it would feel like in my pussy or perhaps even my ass.
Setting the vibrator aside, I reached further into the box and at last, withdrew the plastic container that housed my new pet cock I gasped at the sight of it, its absolutely huge dimensions and overwhelmingly realistic features made me instantly wet between the legs. I had to try it and I had to try it now! Rich wouldn't be home for several more hours so I knew I had plenty of time to play with it. Removing it from the package, I was instantly mesmerized by its very realistic appearance and feel. I ran my fingers up and down the velvety smooth 10 inch shaft a few times as if giving it a hand job, feeling my cunt growing wetter by the minute as I fantasized about fondling Mike's big member as I readied it for penetration into my hot little box. I almost came just thinking about it.
Following the suggestions that came in the package, I first warmed the big shaft a glass of hot water. After waiting the recommended 5 minutes, I ripped off my shorts and panties, fixed the monster to a türkçe bahis wooden chair with its suction cup base, coated the head and shaft with KY jelly and at last, straddled it with my legs spread wide. With my eyes fixed on slide number three, I guided the head to my slit and slid the length of the shaft back and forth through my wetness a few times, savoring its realistic feel and warmth. Growing hotter by the second, I finally positioned the large mushroom shaped head at my opening and slowly lowered myself down onto it.
As soft involuntary moan escaped my lips as I felt the thick head slide between my swollen lips and push its way into my hot tunnel. In an instant, felt my vaginal muscles spasm around the thick shaft, sending waves of intense pleasure though my body. I had never experienced such fullness in all my life and I hadn't taken in much beyond the head.
Closing my eyes with my eyebrows arched in an expression of pure pleasure, I continued my slow descent onto the thick shaft, pressing it further and further into my cunt as I reveled in the sensation of my insides being rearranged by the large invader. I couldn't believe it was going in and how absolutely incredible it felt in my pussy. Large amounts of my hot slippery fluid streamed down the big shaft, coating its surface 'til it glistened with my wetness as it probed deeper and deeper into my hungry twat. Looking downward, I gasped with excitement at the appearance of my widely stretched lips gripping onto the chocolate colored shaft. It looked so incredibly hot that it caused me to experience an almost instant orgasm.
Closing my eyes once again, I pulled out slightly and then pushed down a little harder. My body began to shudder and an involuntary moan escaped my lips as I felt my crotch stretch even wider. I had now taken two thirds of its length and the sensation was to say the least out of this world. Greedily wanting it all, I pressed down yet harder but was stopped by a sudden tinge of pain. As much as I wanted it, my untrained body wasn't quite ready for its full size, at least yet.
Pulling back slightly, I slowly started to work the top 2/3 of the lush chocolate shaft in and out of my dilated and well-lubricated channel. To my surprise after just a few minutes of riding the big cock, I felt yet another intense orgasm begin to build within me. I couldn't believe it; I was already going to cum for a second time.
Several loud moans and gasps escaped my lips as my orgasm came to a rapid and very intense peak, causing me to push down hard onto the large intruder, finally taking it all the way in. I nearly blacked out from the intense pleasure that shot through my body as my vagina gripped the thick base of the phallus as if trying to milk it for all it was worth. When I opened my eyes and looked down, I could see only the large balls that were now tightly seated up against my wet crotch. I couldn't believe I had taken it all and how absolutely incredible it felt. I didn't want to move. I almost wished that I could leave it seated in place indefinitely!
After allowing my body to adjust to its full size, I slowly started rocking my pelvis on the big shaft using the balls under my butt as a fulcrum. As I rocked back and forth I could feel the flared head pushing up beyond the level of my belly button. The sensation was out of this world. Raising myself up slightly, I started to slowly work the big phallus in and out of my very aroused and very wet vagina, gradually increasing both the length and tempo. To my surprise, before I knew it, I was riding the entire ten inches, giving myself the best internal massage I had ever experienced. Orgasm after orgasm erupted from the depths of my soul, overtaking my body like never before. After about five minutes and I don't how many orgasms, I finally collapsed on my chair from shear exhaustion, hot, sweaty and panting, but at last, completely satisfied.
It was the two days later when Mike and I finally hooked up on line again. As usual, our conversation started casual but rapidly turned explicitly sexual.
"How did you like your surprise" he asked me inquisitively.
"I loved em," I replied, "I would really like to see more."
"You can see all you want," he quickly replied, "meet me in person and you can do more than just look." "Besides that, I'm still waiting, it's still your turn, remember."
I didn't know what to do. I didn't have any nude photos of myself and didn't know if I could send them even if I did. Upon sensing my hesitation he quickly asked, "Do you have a web cam?"
I never thought of using my web cam. With that, I could send a live image that he wouldn't have as a permanent file. While still difficult for me, the idea of using the web cam was somehow easier to stomach than sending a photo and for some strange reason, was actually erotic to me. What would be the harm, I thought to myself as if trying to justify my sudden desire, he doesn't even know where I live. Typing "just a minute, I will be right back," I got up and prepared güvenilir bahis siteleri for my little erotic adventure.
Still hot from our provocative chat and suddenly wanting to give him a show to remember, I dropped all of my clothes, reached into my nightstand drawer, withdrew my toy from its hiding place and warmed it in a glass of hot water. Taking the next step towards utilizing its full potential, I filled the large reservoir to the brim with a mixture of warm water and thick lubricant to prepare a mixture that had the consistency of semen. With my dong in position on my chair and my pussy dripping with desire, I typed the line "This is what I want to do to you!" and flipped on my web cam.
Originally wanting to remain anonymous, but yet give him an eye full, I positioned the cam so that he would see me only from the neck down. While still somewhat nervous, I leaned back and closed my eyes as I slowly coated the surface of the large chocolate colored dong with lubricant as if giving it a hand job. I almost came just thinking about what I was about to do as I guided the thick head to my slit and eased it between the petals of my inner lips.
Trying to forget about the web cam, I positioned the tip of the big cock at my opening and slowly lowered myself onto it, working my torso up and down as more and more of the thick shaft disappeared into my hungry cunt. In an instant, the welcome sensation of pressure developed in my crotch as I felt my vagina stretching to accommodate the over-sized intruder. The sensation was out of this world, the intense pleasure causing me to completely focus all of my attention on myself as I momentarily forgot that I was on camera.
A moan of ecstasy escaped my lips as I felt the thick shaft work its way deeper and deeper into my pussy. As I felt the flared head finally push up against a deep sensitive spot that up 'til then I didn't know existed, copious amounts of my own slippery fluid ran down the chocolate colored shaft and onto the simulated balls. Engulfed in heated lust, with my eyes closed and my right hand kneading my left tit, I pushed down hard, taking the full length of the shaft into my widened tunnel. Upon feeling the bulbous base push up against my butt, I reached down beneath my neatly trimmed triangular pubic mound, frantically massaging my clit with my left hand as I furiously worked the full length of the big cock in and out of me.
Within minutes, I felt a tremendous orgasm building within me and my body began to shake uncontrollably. As my orgasm reached a peak, a loud moan escaped my lips as I impaled myself forcefully onto the thick phallus and squeezed the sac, sending loads of the hot thick simulated cum deep inside me until it over flowed onto the base of the chocolate-colored shaft and balls. As I came, I closed my eyes and rocked back and forth; my vagina clamping down so tightly around the big cock that I lifted the back legs of the chair off the floor. As what I can easily call the most intense orgasm I had ever experienced came to an end, I slowly rose up from the chair withdrawing the big cock from widened channel. As the head emerged with an ominous pop, gobs of hot thick "cum" dripped onto and ran down my tan shapely thighs.
Sitting back on the chair with the cock resting on the outside of my crotch, I suddenly remembered the web cam. Wanting to give Mike at least a glimpse of what I looked like, I readjusted its focus to my upper body and gave him a simulated kiss. As a parting shot, I removed the cock from its anchor point, raised it to my mouth and sensuously engulfed the big head with my lips. As I gently squeezed the balls as if giving it a blowjob, a large volume of the simulated cum shot from the tip and overflowed from my mouth, running down my chin and dripping down onto my tits. With that, I cut off the cam and returned to the keyboard.
Getting back to the chat box, I asked Mike how he liked my live show, but to my surprise got no immediate reply. Little did I know at the time, Mike had simultaneously taken himself over the edge while watching my little peepshow and was busy cleaning up the aftermath!
Finally after waiting nearly five minutes, he replied with a big "That was incredible" immediately followed by "I think your ready for the real thing, would you please meet me sometime?"
Not wanting to burn my bridges with a solid "no," I finally replied with "Maybe."
While I really don't want to jeopardize my marriage or worse yet endanger myself by meeting with someone I do not know, I cannot deny the overpowering lustful desire I have developed for this guy. The mere thought of taking Mike's magnificent cock into my vagina and feeling his hot sticky cum filling my every void makes me so hot I can hardly stand it. At the time of this writing, I am still torn, but the more he asks and the more I think about it, the more I want to do it. If I can somehow get my husband's permission and devise measures to assure my safety, I would really like to spend a night in bed with him. (Stay tuned for that story if it happens and it very well could. Considering Rich's "swapping" gesture, he obviously has thought about letting me do someone else). Until then that happens, my new dildo is going to have to take care of all my chocolate desires.